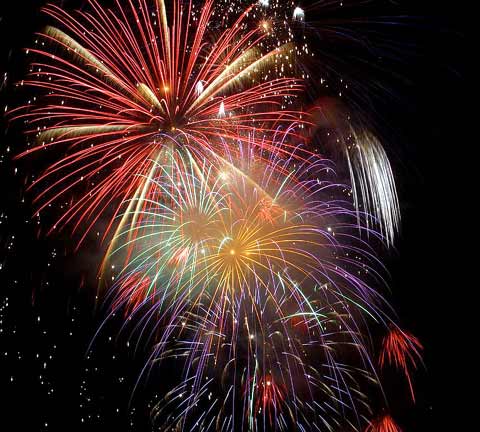 Resolutions, resolutions, re-solutions.   We make them, we write them, we try them, we celebrate them and then forget them.
The approach to resolutions is something that has hit me on the head year after year and it still astonishes me why it has to be at the New Year, a Monday, a new week or a new month or usually following some type of agenda that is related to time, and why does it have to be a RE solution ?    I like solutions.
What happened to starting a resolution at the very moment a choice is made to resolve an old situation into a new resolution.    I personally have made resolutions, 6 days ago, and they have all gone by the wayside already.   Figuring out that changes and resolutions need to be a commitment in small steps, rather than leaps of years is the approach I will take this year, and give a new meaning and depth of what resolutions will produce.  What value will it serve ?   This is the goal of the resolution, and knowing the difference.
How one gets there is the trick to finding a solution, a REsolution, and looking at the whys and ways of why our resolutions don't work and finding a new solution to an old resolution that didn't work before,  that relates to frame of mind rather than time is my new way to go.     Actually its not new, but I stand tall and reach the sky and make it new !
Small steps at the time of a choice is the new way to go, and finding a new solution and not a 'why' the old resolution did not work and not letting discouragement take any power over trying again.
Small changes for mediocre steps lead to …..
Medium steps for big changes, which one is it going to be today ?
Remembering, it is a REsolution, a rendering of a solution
With that I leave on this note to make my resolution for this day only and set my goal at the same time:
"What am I able accomplish in the next few minutes, hours, the whole day that I choose to resolve only today and that I am physically, mentally, emotionally, and spiritually capable of ……. 
Then …. I will take a few minutes to envision at the end of those few minutes, hours, or at the end of the whole day, that feeling, that sensation, whatever it is I choose to feel,  of accomplishing that which I choose to resolve.
It's all about baby steps to resolutions, and finding new ways to get there …. the old ones didn't work.